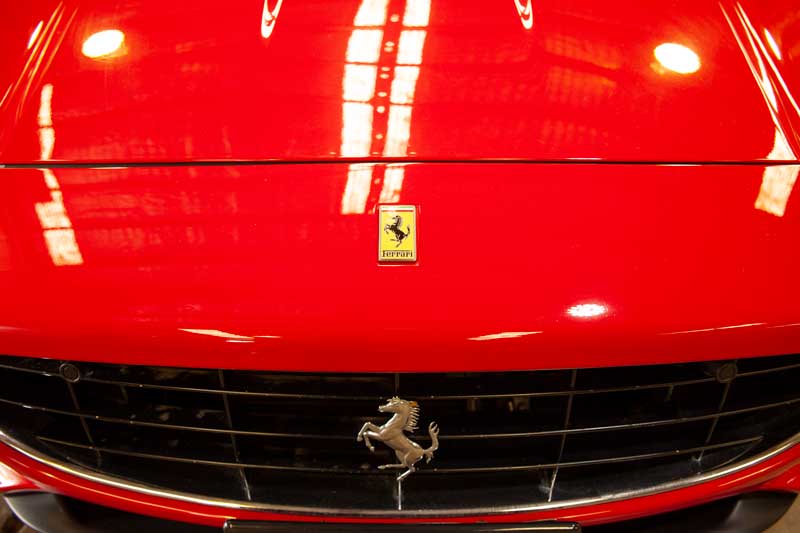 What to do if your prestige vehicle's smash repairs are not ideal
Recently, Nick and his dedicated team were tasked with repairing a Maserati Ghibli which had a front end accident which also caused damage to the right hand side of the vehicle.
The vehicle was repaired elsewhere though, given it was obvious that the vehicle had been repaired, the vehicle had been devalued causing the owner to be extremely upset by the state of this premium piece of engineering.
So, how did Nick and his team handle the job?
Well, after the initial call where the owner asked for Exclusive Auto Centre to review the botched previous repairs, the owner then asked for advice on how to proceed and how to gain back the value lost.
The owner brought the vehicle to Exclusive Auto Centre and the team analysed the repairs and took photos of the works undertaken. It was clear that it had not been repaired to Original Equipment Manufacturer (OEM) standard which means that it was clear the vehicle had been in an accident and damage had occurred. This is the opposite of what the owner had wanted when taking it to a repairer.
The owner spoke with their insurance company to express unhappiness with the repair works and to request Exclusive Auto Centre's services to repair the previous works.
The team advised the owner what works were inadequate and what they needed to be requesting. Once approved by the insurance company, Exclusive Auto Centre was able to liaise with the insurance company on the owner's behalf to resolve not only the inadequate works but some outstanding damage remaining from the original accident.
Nick and his team at Exclusive Auto Centre are aware that their clients choose to work with them thanks to their reputation and attitude towards repairing vehicles to Original Equipment Manufacturer (OEM) standard.
When viewing the vehicle it should not be clear that the vehicle had been involved in an accident or that repair works had been undertaken.
The owner also knew that we would assist with the insurance company and provide an excellent service utilising our extensive knowledge of working with prestige cars.
Ultimately the owner was not simply relieved, but thrilled. Relieved to have a solution to their difficult and personal challenge and thrilled with the quality of the work. The owner explained they had invested in their vehicle and to see it being handled ineffectively was incredibly upsetting for them.
The Exclusive Auto Centre team liaised with the insurance company and the client the whole way through to completion and final handover.
Now, the client also knows they can contact Nick and his team at any time to discuss their vehicle concerns.
https://www.exclusiveautocentre.com.au/wp-content/uploads/2019/04/ferrari2.jpg
533
800
exclusiveauto
https://www.exclusiveautocentre.com.au/wp-content/uploads/2019/05/logo4.png
exclusiveauto
2021-07-15 06:13:26
2021-08-06 02:04:09
What to do if your prestige vehicle's smash repairs are not ideal